EIFS ARE.....
EIFS is an acronym that stands for Exterior Insulation and Finish Systems.
It is a non-load bearing, composite cladding system that consists of a liquid applied weather resistant barrier (LA-WRB) (air and/or vapour barrier); an insulation board attached either adhesively, mechanically, or both, to the substrate; an integrally reinforced base coat; and a textured protective finish coat.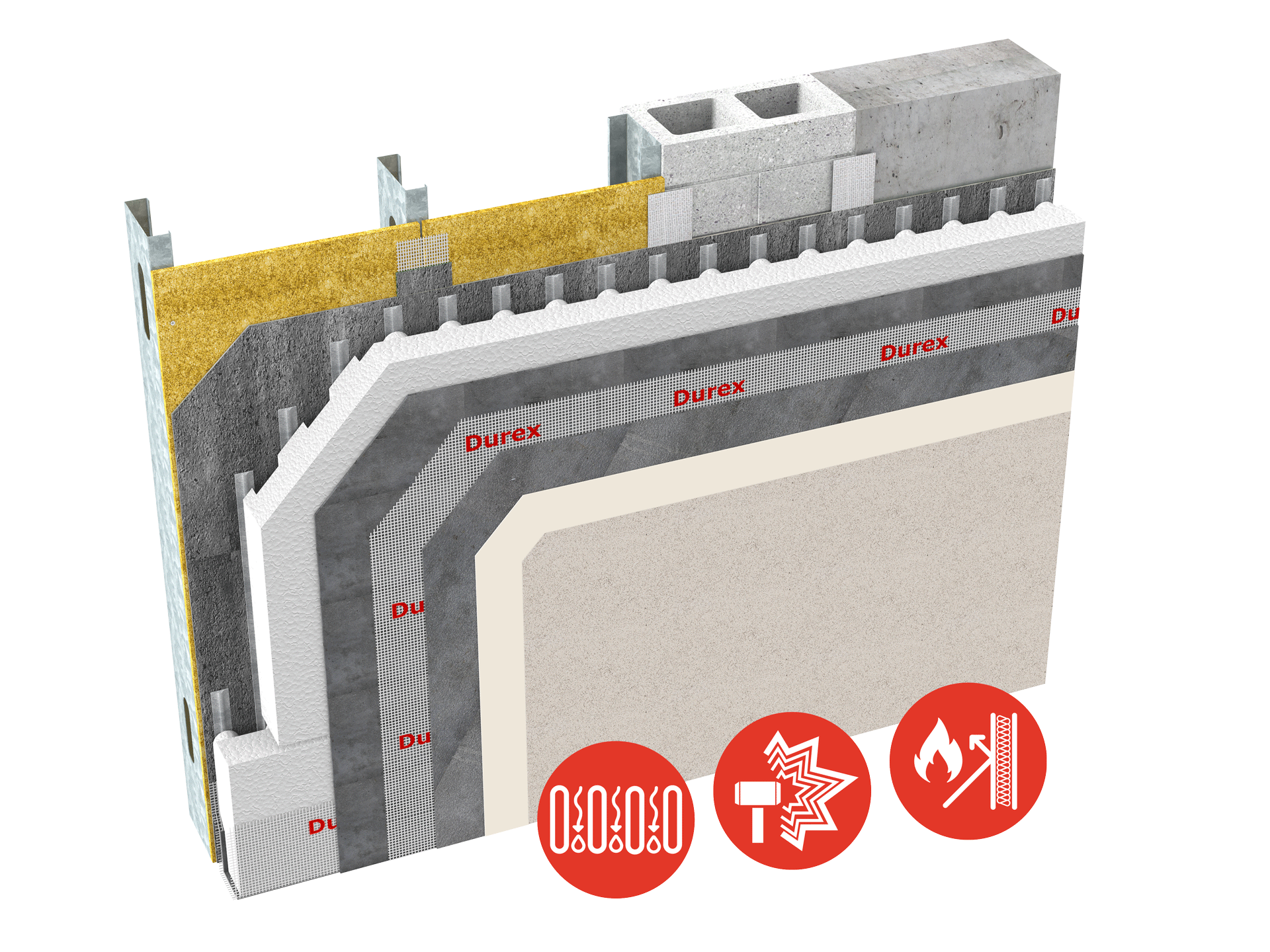 A building envelope by SD STUCCO WALL SYST LTD will save building operators money by improving energy efficiency, and lengthen the lifespan of buildings by keeping the elements out.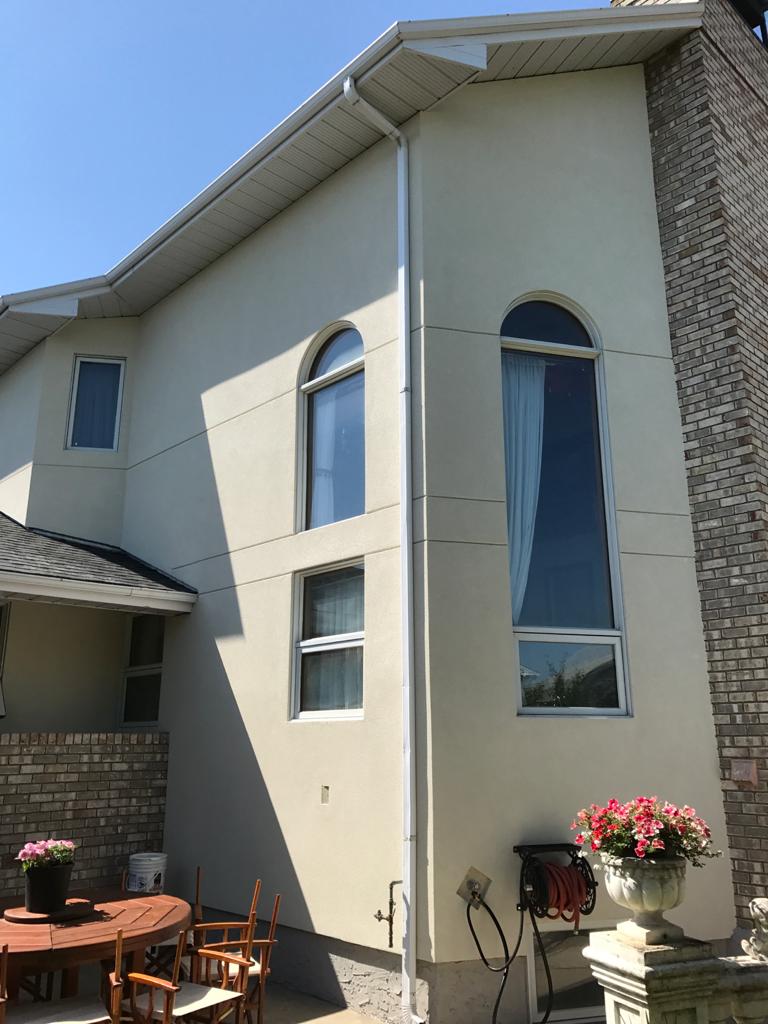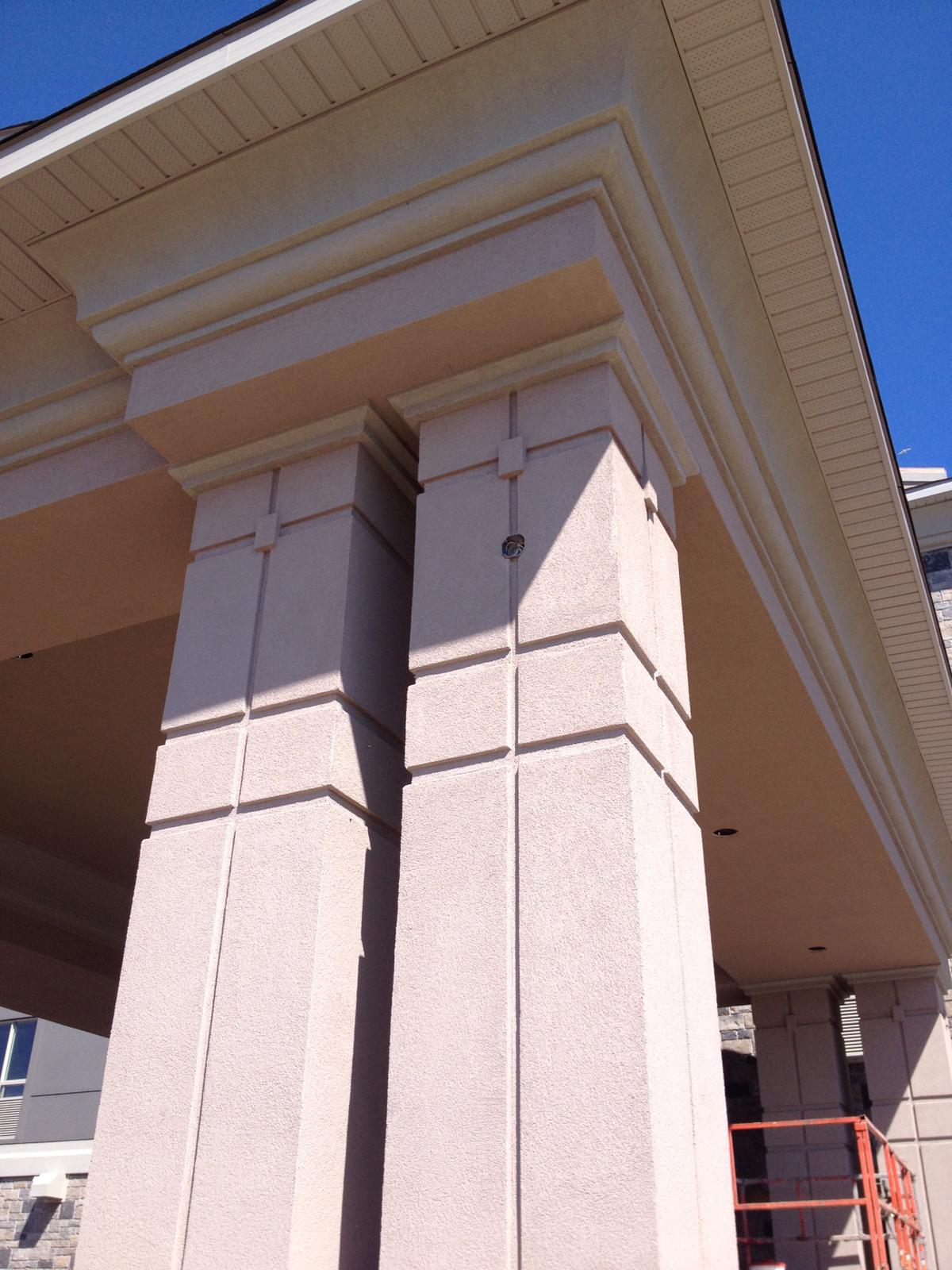 Parging is a technique used by masons to cover the surface of a masonry wall. It's similar to stucco, utilizing a specialized mortar to cover exterior and interior masonry block and stone walls.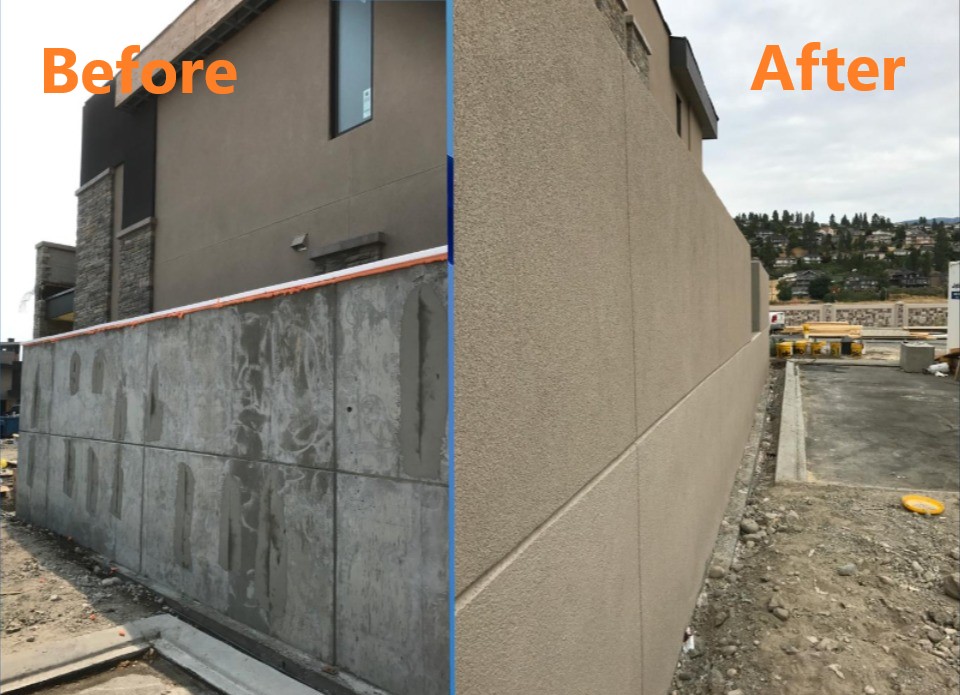 Can be applied to any commercial or residential project.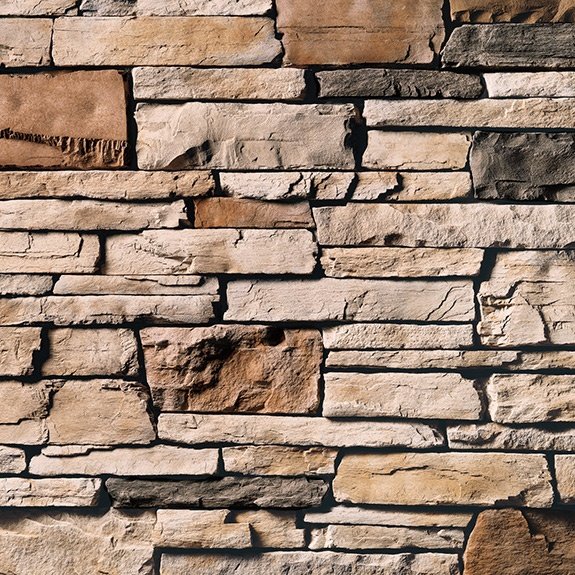 Its modern design can be applied to any commercial or residential project.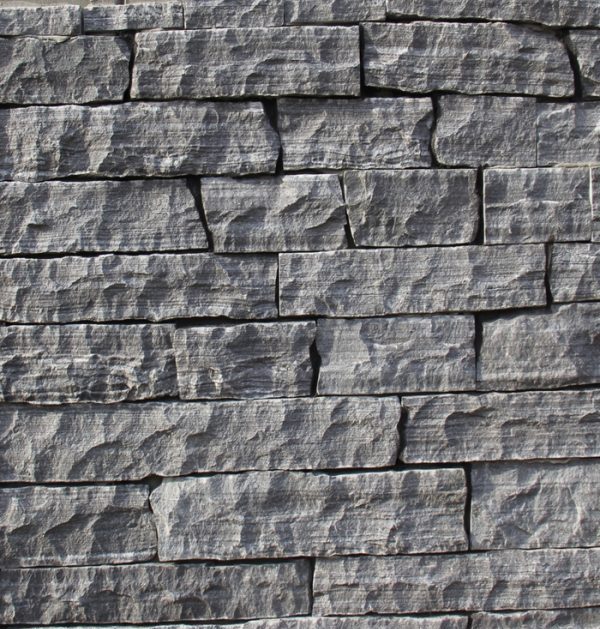 SD STUCCO WALL SYST LTD is Edmonton's # 1 professional stucco repair and installation team. We specialize in delivering high quality stucco services. With over 15 years of experience in the industry we know how to deliver high quality stucco repair services that are on time and on budget. We are experts at stucco reconstruction, rehabilitation, replacement, and patch work. We know how to properly repair damaged stucco to make it new again. Whether you are looking for a cosmetic overhaul or seeking repair to stop water and moisture from entering your home, SD Stucco wall syst ltd prides itself on delivering first-class craftsmanship with every job. Experience the difference with our team of professionals, we are your professional stucco repair company for servicing you with high quality stucco repair, replacement, and improvement services.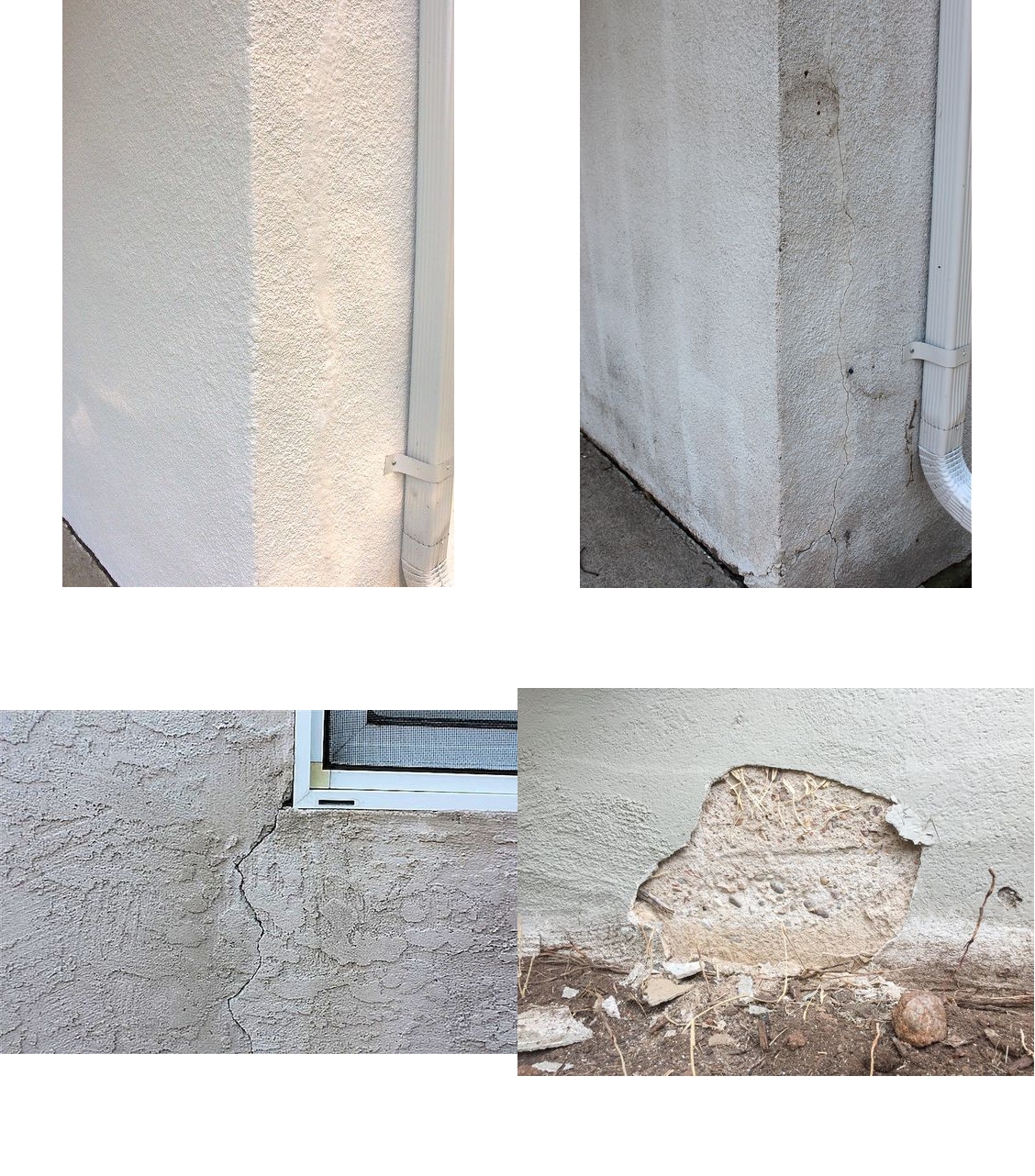 Painting stucco is a common practice to improve the look and feel of your home or business. You can either use paint on the outermost layer or add a pigment to the stucco material while installing it. The paint is usually waterproof, while stucco is a porous material. Paints will add extra sheen, and the visual appeal of the building will improve.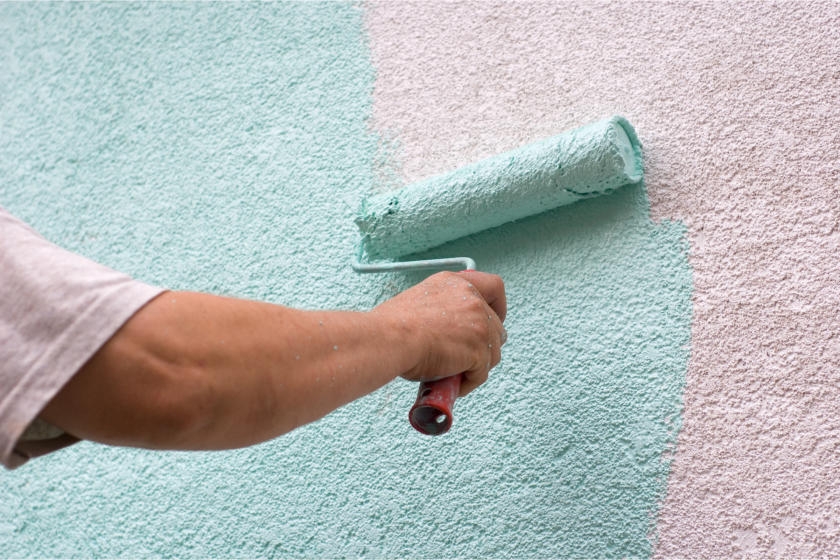 We Are providing Brick repair services.